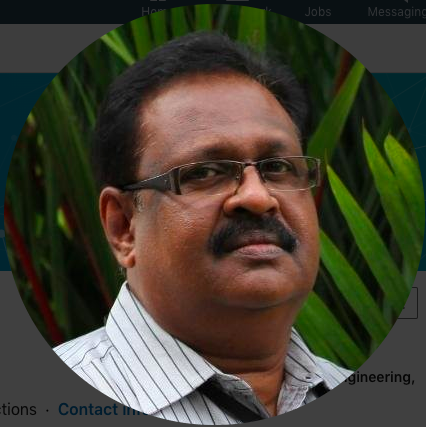 KG Girish Babu
Chief Executive Officer-Technopark
(2011-16)
I have known Mr. Vasanth Varada since he got selected at Technopark in August 2014. Soon after the induction the management team found him to be a systematic and process oriented person. A hard working professional with high adaptive skills and his sincerity to day to day commitment has been always noteworthy. Unique features which make stand out are his analytical and reasoning capabilities and the time he invests in understanding the subject. There has been instances where Vasanth has shown exemplary leadership capabilities, drove and aligned everyone as a team, not only in Marketing, but during many socio cultural events conducted within the park premises. He has taken assignments, challenged and worked towards meeting deadlines. Being a marketing professonal, he is more customer centric, easily approachable as an individual cum professional by the larger IT community within Tecnopark campus. I recall his specific contributions in the following areas:  1) Building up a truly transparent system for space allocation within the Park.  2) Close to perfect documentation and regular conduct of the Space management Committee as the Convener.  3) Envisioning and putting up the new website for Technopark. Vasanth has a very positive in approach and attitude, upholding integrity to the core, a great team contributor and carries an ambitious outlook for self. I wish him the very best.
---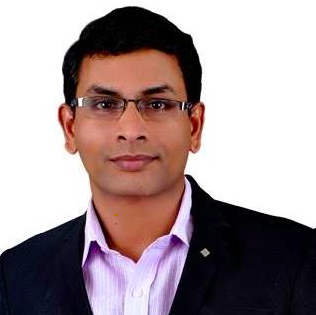 Nireesh C
General Manager, Cyberpark, Calicut (2017-2020)
I am so happy to write this recommendations…Myself and Vasanth Varada has been associated since 2015 and I am very glad he was part of my team. I admire his professional ability to take up challenges and new initiatives and deliver the best in his own style. Nevertheless to say he is very meticulous, process driven and extremely detailed in all his approach and indeed a valuable source to the organization. I wish him all the very best !
---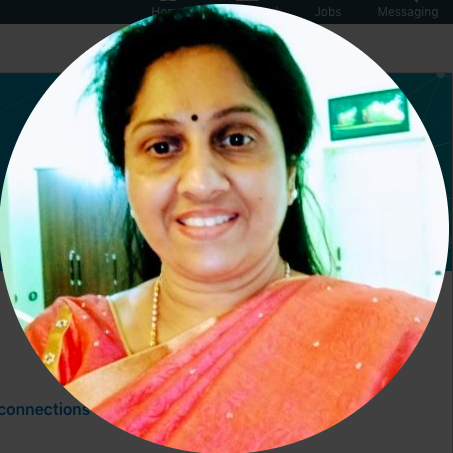 Jayanthi Lekshmi
Chief Finance Officer, Technopark
Vasanth is a focused Business Development Manager keen to follow procedures and systems, at the same time wishes to take Technopark to greater heights. It is always pleasant to work with him as a colleague and customers are always delighted to deal with him. He has the right innate qualities to take him to new horizons and achieve spectacular results.
---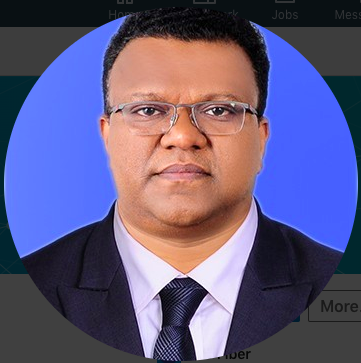 Aji George
State Business Head, Reliance Jio Fiber
Vasanth had worked with me at Rcom for almost 3 years..Vasanth is one of the most systematic and process oriented colleagues i have ever worked with. His best disciplines both at work and at personal front will take him to newer heights .. no doubt.
---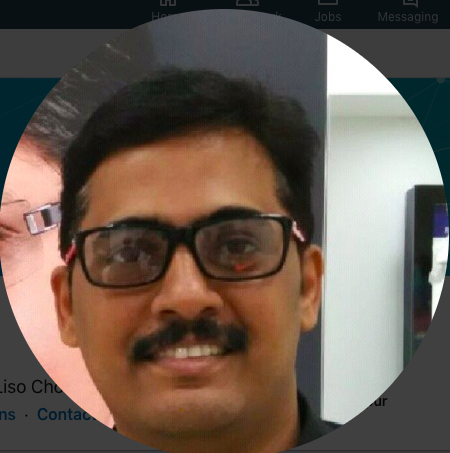 Gopa Kumar V
Vice President-Sales & Marketing at Liso Chocolatier
Vasanth was in my team as lead for direct channel in Reliance communications and he has been a consistent performer throughout . He has taken his team to a formidable position after joining by traction in acquisition with quality and high ARPU customer . The plus points which is note worthy with him is his sincerity to work .His dedication to his day to day commitment is noteworthy.
---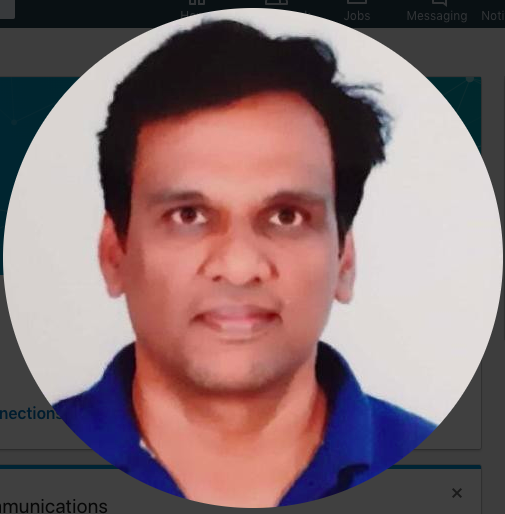 Somesh Kumar
Mentor and Business Leader
Vasanth has been one of the most aggressive team member I had both in ICICI Bank and Reliance Communication. His ability to build up the team straight from a scratch stands him out. You can rely on him when it comes to team management, driving business,seting up process and being innovative.Some of the other qualities which makes him a good leader are Ability to be a Doer, Building Relationships, Creating Impact,Customer Centricity,Conflict Management,Entrepreneurship skills, Goal Oriented, Leading from the front. Take him into your team and be sure he will be the flag bearer of all good things you aspire to build.
---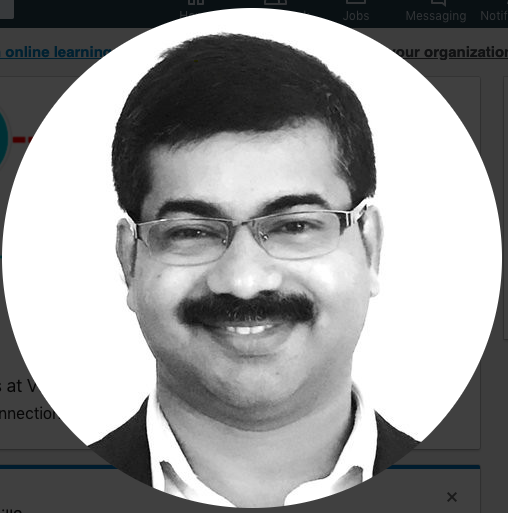 Shameer Babu
Vice President- Strategy & Projects at VIRENXIA
Vasanth was in my junior batch at Kerala Agricultural University. Vsanth is a good team player and always takes time to support anyone in his network. He is proactive and tireless contributor who would make a great addition to any team. Still remember the days.. he was the Student's Union Secretary…. There were situations where we had to manage with limited recourses on both financial and HR side for cultural and professional events, Vasanth impressed all of us by taking the lead and he even triggered brainstorming session to find out alternative sources. I would highly recommend him for any position, as he is a Go-getter attitude person, consistently adhere to the practices and fulfill the needs.
---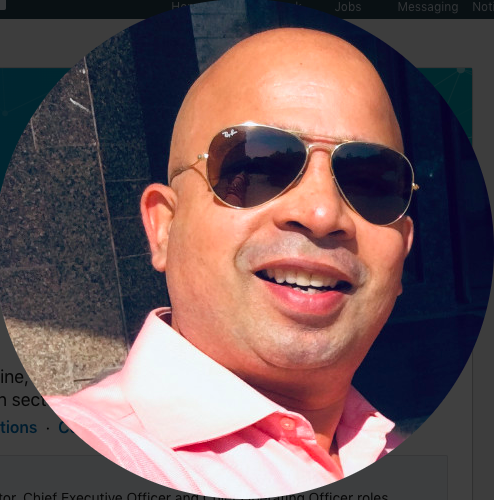 Binu Nair
Business Leader- Sales & Marketing
Vasanth is a consummate sales & mktg professional. He is able to motivate his team, provide direction and was able to steer them achieve set targets. He is process oriented & has strong reasoning capacity. His participative leadership & amazing attitude is an inspiration to work. 'Focused approach towards objectives, simplified strategies, flawless execution and result orientation' – that defines him !
---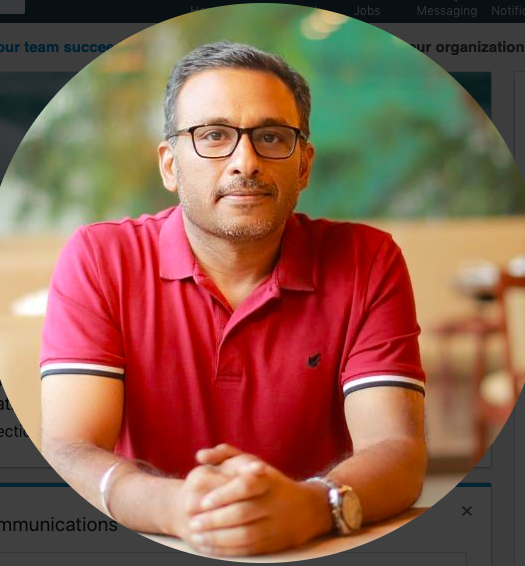 Ajit K Nair
Retailing-offline-online-speaker-trainer
Vasanth is one of the best Managers I have found in the outbound post paid business. He has tremendous knowledge, very well organized and challenges his colleagues to deliver beyond the nowmal call of duty. He brings in aggression, lot of energy and enthusiasm to his job and every one around. Eventhough I did not manage Vasanth directly but had a ringside view of his management and achievement. In my two years at RCOM he was the one who swept away all the monthly and quarterly awards. I wish him all the very best in his future endeavours.
---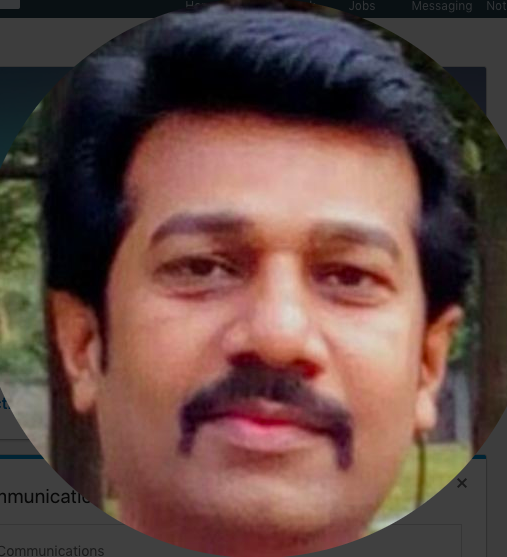 Raj Nair
Group Head- Sales & Distribution, The Hindu, Cochin
Have known Vasanth since 2008 and he has come across as a sincere and very hardworking individual. He has shown immense potential and has a natural flair for sales. People around him are highly influenced and motivated just because of his natural instinct to set high benchmarks for himself. Above all he is a down to earth person and easily approachable which makes him all the more a perfect individual. Wish you all the best in both your professional and personal life.
---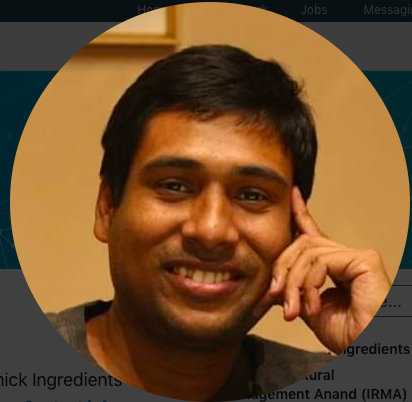 Rajesh R
AGM- Sales & Marketing at AVT McCormick Ingredients
Had the fortune of knowing Vasanth from the college days, and he is someone you can look up to in situations when a helping hand is needed,a jovial and extremely mature character, sticking to practical solutions always. An industrious professional with extreme team playing skills, Vasanth has been leading his teams to success over his tenors at various stages of career. His focus and dedication to the job is a real value add for any organisation that he associates with. I wish him all the best in life.